A small, but important step on our path to conquer the world! Viorica products caused a sensation at the prestigious international competition, the Pure Beauty Global Awards, which took place in February in London, and which, as always, brought together the most respected brands of the global beauty industry.
We competed against 800 cosmetics, perfume, and care products from 42 countries, but, despite this, we still manage to attract the attention of the demanding judges. The Viorica Vie line got through to the final, our portfolio's main achievement. The unique ViephenolTM complex, created by Viorica laboratories and with powerful antioxidant properties, was the basis for this line.
The Viorica Vie Purifying Foam Wash for sensitive skin was a finalist in the category 'Natural & Organic', along with 20 other brands.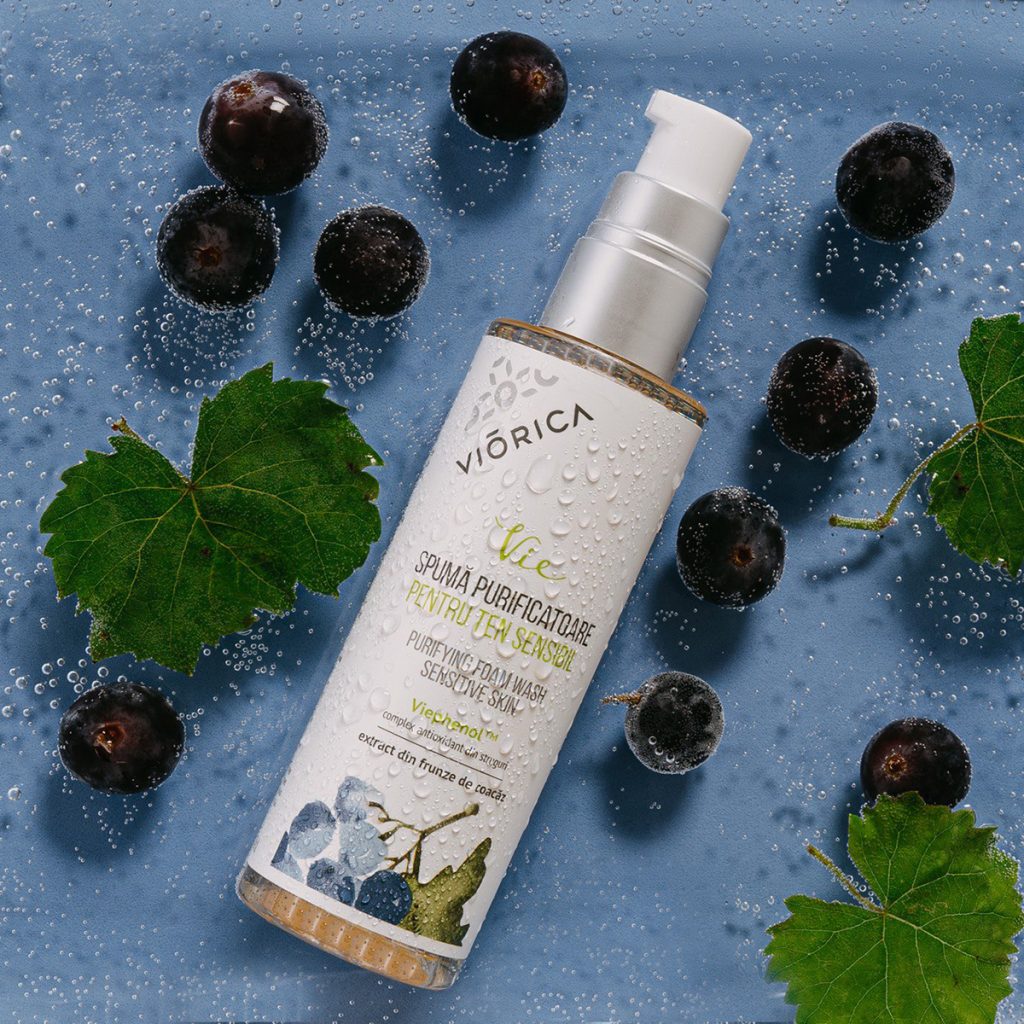 And more specifically, our bestseller among skin cleansing products is fighting for the title 'Best new natural product'. International experts in the beauty field highly rated the delicate, yet rich formula, containing plant-based ingredients, as well as its intensive antioxidant effect, provided by polyphenols from Moldovan grape seeds.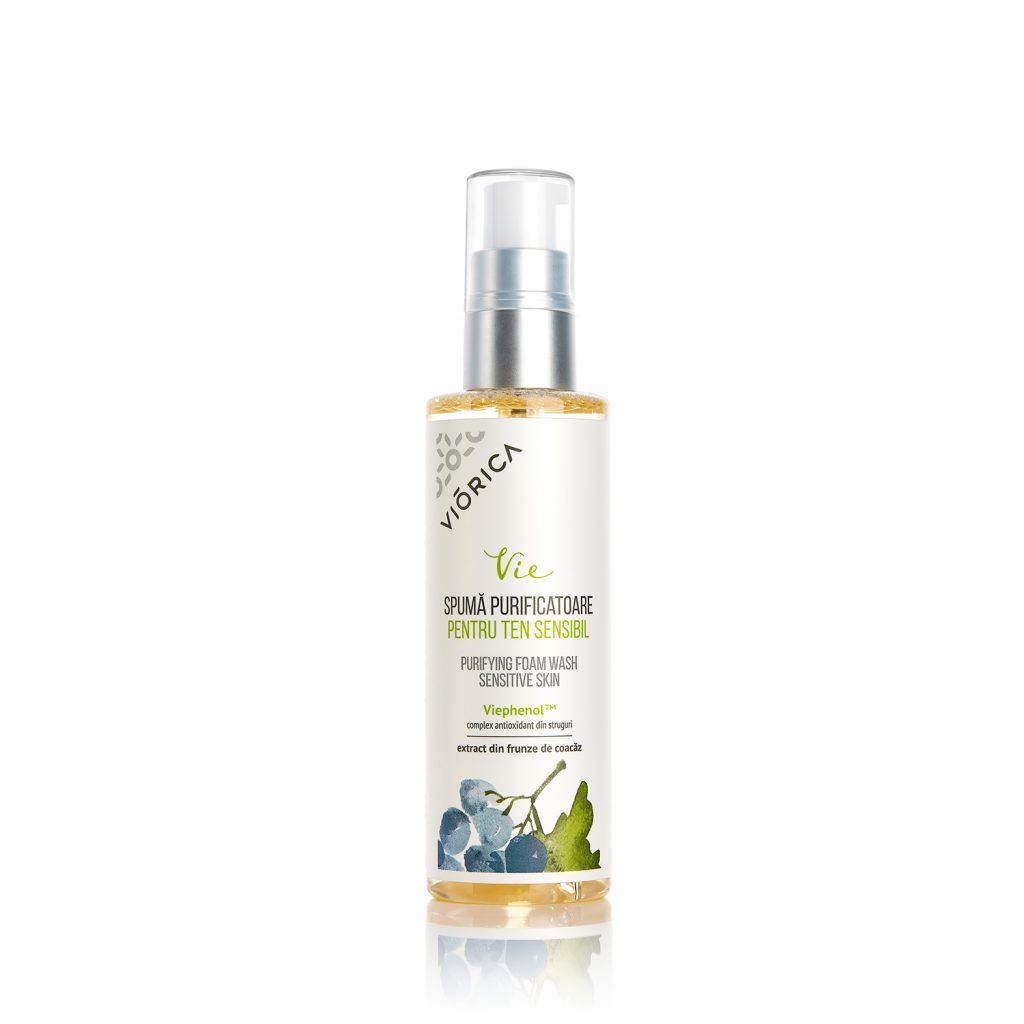 Purifying Foam Wash for sensitive skin
Lightweight formula for all skin types, including sensitive.
Viephenol™ provides antioxidant protection and stimulates regeneration.
Black currant leaves extract clarifies complexion and minimizes pores.
Aloe vera soothes irritated skin.
Corina Pocnea, Chief Dermatologist at "Viorica Cosmetic": "This foam is an innovative product for several reasons. First of all, it contains an antioxidant that is rarely found in nature and is extremely effective in fighting premature skin ageing – proanthocyanidin, which is found in abundance in local grapes. Secondly, skin cleansing products usually do not contain expensive ingredients such as polyphenols; it's more common to find these in creams or serums. In essence, our foam wash is not just a foam wash. It has an age preventing effect on skin even at the cleansing stage. In addition, its formula, which has been specially developed for sensitive skin, effectively but delicately cleanses, without disturbing the skin's natural balance."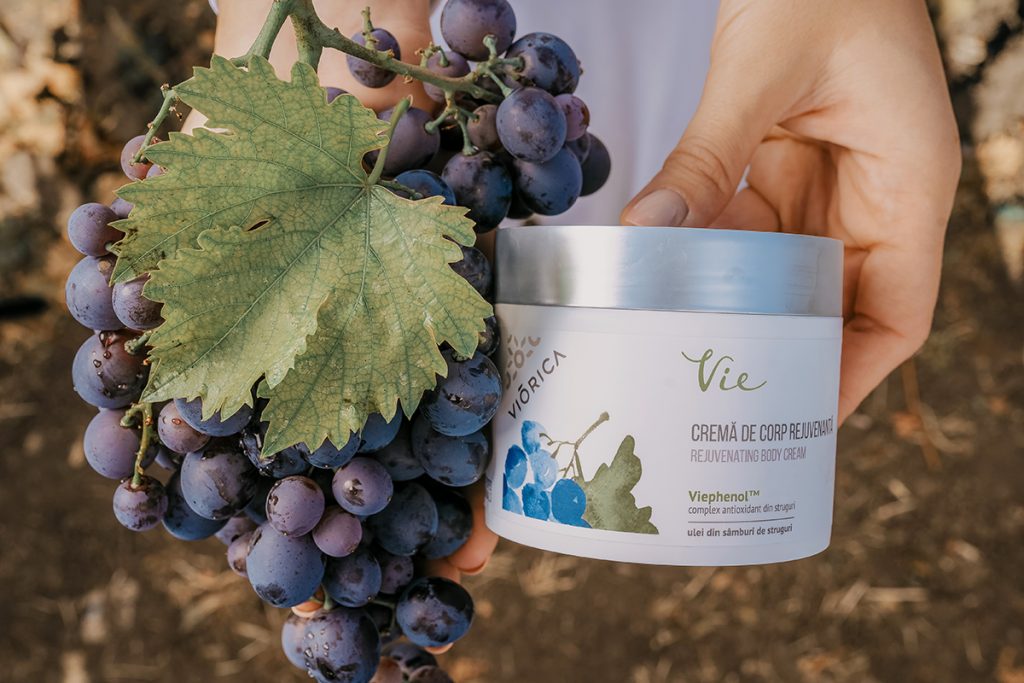 The second finalist product was the Rejuvenating Body Cream, which, along with 15 brands from all over the world, will fight for the title 'Best new body care product'. Its triple hydrating and nourishing action, as well as its antioxidant effect come exclusively from plant-based ingredients; they are capable of transforming ageing and saggy skin.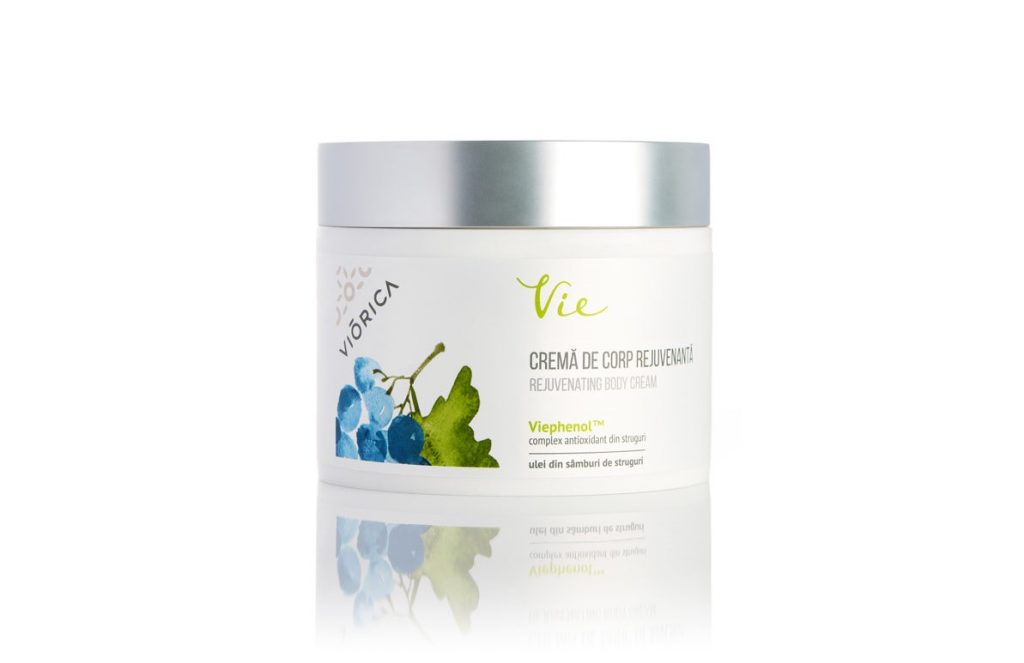 Rejuvenating Body Cream
An intensive remedy with nourishing and firming effect.
Viephenol™ provides antioxidant protection and stimulates regeneration.
Grape seed oil and karité butter help to deeply nourish, hydrate and firm the skin.
Vlad Kirtoka, Head of Marketing at "Viorica Cosmetic": "The fact that the judges of this important global beauty industry competition recognized the natural products from Viorica Vie as some of the best once again confirms that the exclusive recipes based on plant-based ingredients developed by our company over decades, recent investments in the organic plant cultivation system, as well as the rebranding process successfully completed several years ago have taken «Viorica» to a new level. Today, the «Viorica» brand is well-known on the global phytocosmetics market".
The winners of the competition will be announced in May. And until then, Viorica Vie products can be seen in the March issue of the magazine Pure Beauty, the organizer of the competition and one of the most important sources of information for those involved in the global beauty industry, with a readership of 32,000.
Discover the power of antioxidants from the heart of Moldovan grapes!