Regardless of age, young skin is the dream of every woman, but also one of the most wide-spread problems in the world of the beauty industry. In order to diminish the signs of passing years, cosmetologists and dermatologists have created an alliance with nature, developing a series of products based on antioxidants – those invisible "soldiers", unstable molecules generated by our bodies, called free radicals. Free radicals are in fact responsible for the aging of the body and skin, which in time loses its firmness.
Antioxidants can be found in fruits, vegetables and plants, and each type has its own unique biological properties. It is certain that polyphenols are more combative. Discovered in 1936, antioxidants are more effective in the fight against free radicals than any other antioxidants: Vitamin A, C, E or beta-carotene. There is no doubt that polyphenols are indispensable for "age-preventing" and "anti-aging" cosmetics. Industry research is continuously developing the most concentrated "elixirs" for skin tenderness.
Moldovan vineyards – an inexhaustible source of antioxidants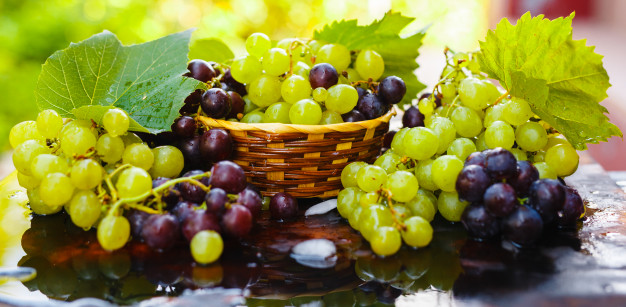 It is not a novelty that grapes are an important source of polyphenols. Legend says that Cleopatra loved to apply grape juice on her skin to prevent the negative impact of sun exposure. Most polyphenols can be found in the extract of the seeds, meanwhile the environment (climate, soil, water) directly influences the concentration and quality.
Now the moment of glory for local grapes has come! The fertile soil (known as chernozem) of the Republic of Moldova, the mild climate and the abundance of groundwater are the main factors that create a unique organic composition: a high concentration of proanthocyanidin [1] – a "champion" among polyphenols, less common in nature. A scientific research shows that proanthocyanidin is 20 times stronger than vitamin C and 50 times stronger than vitamin E in terms of its antioxidant effects.
ViephenolTM – the power of antioxidants from the "heart" of Moldovan grapes
These wonderful properties have inspired the experts from "Viorica" ​​to focus on the extraction of local grape seeds and to invent a unique antioxidant complex – ViephenolTM – particularly based on proanthocyanidin and other active plant ingredients.
Due to its strong antioxidant action, Viephenol ™:
protects the skin and hair against harmful factors: stress, pollution, chemicals, UV radiation;
stimulates the natural synthesis of collagen and elastin – structural proteins of the skin;
deeply moisturizes and reduces pigmentation spots caused by sun exposure.
The extraction of antioxidants from the "heart" of Moldovan grapes and the preservation of the necessary properties was not an easy mission. The invention was made in collaboration with the scientist Ion Prida, doctor in technical sciences and the author of over 100 scientific works in the field of oenology.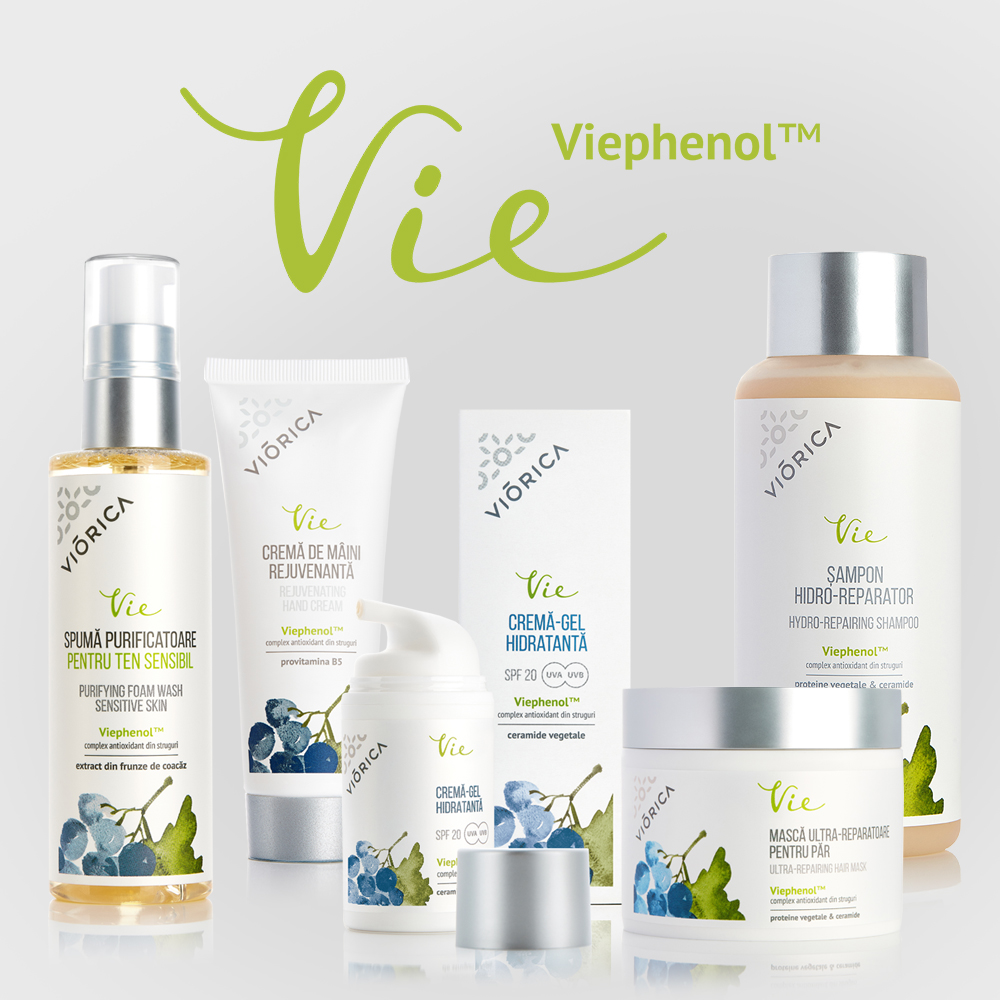 Thus, after 3 years of studies, research and thorough testing in the laboratory "Viorica" was created "Viorica VIE" – an antioxidant system for skin, body and hair, based on the unique complex Viephenol ™, obtained from the extract of Moldovan grape seeds. "Viorica VIE" products have been created to prevent and combat age-related aspects.
All the products from Vioirca Vie Collection are listed bellow: