Viorica Vie 'Youth and Radiance' facial skincare Set
209,00 lei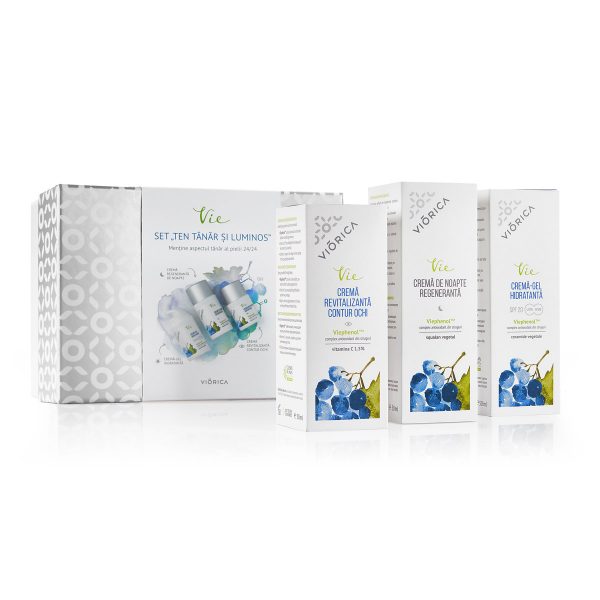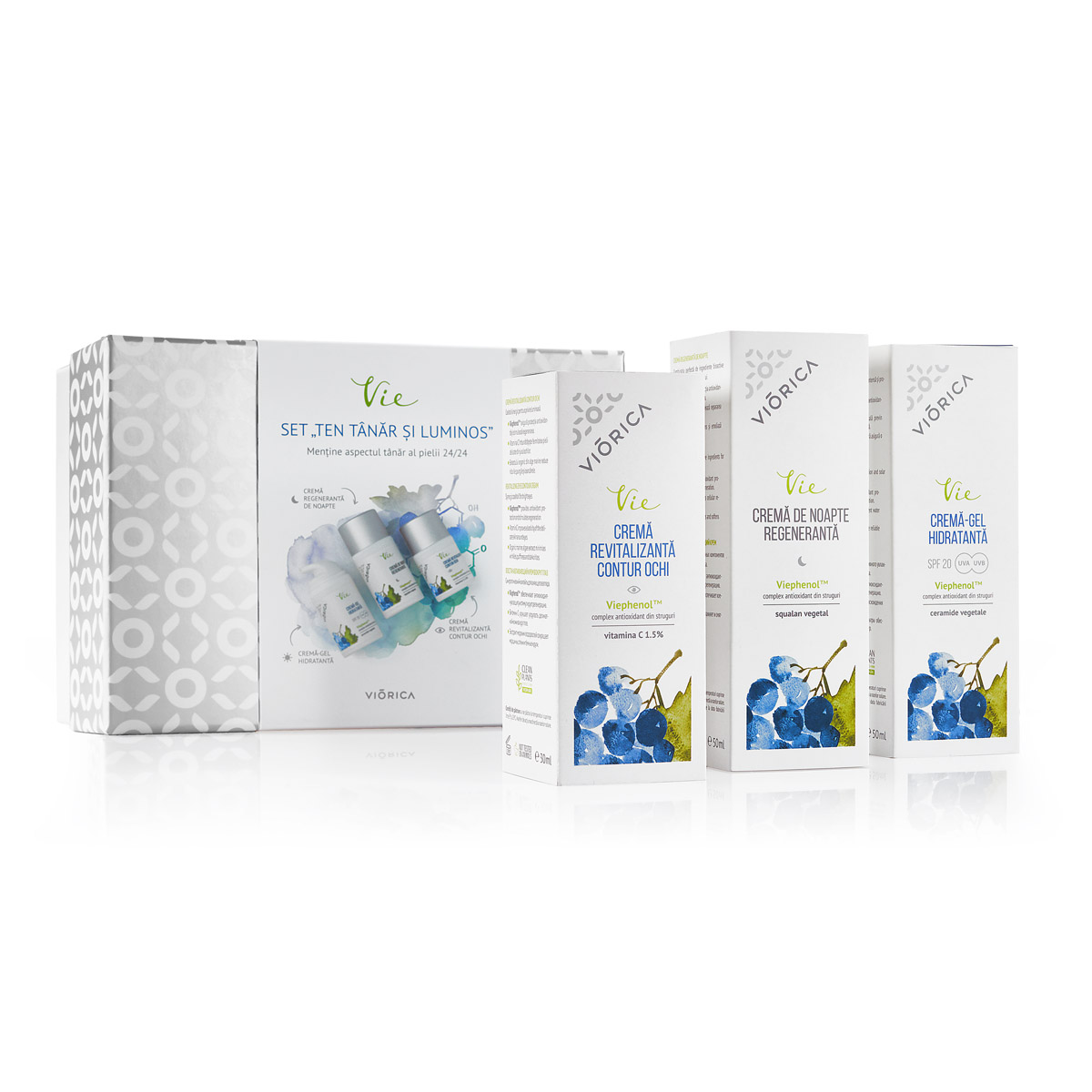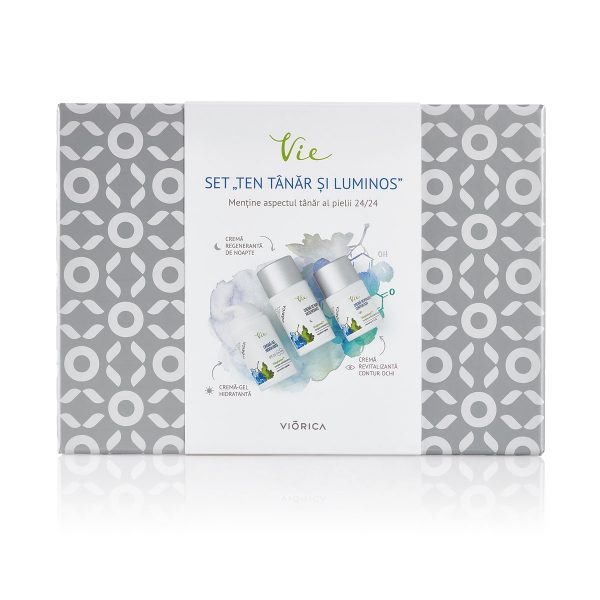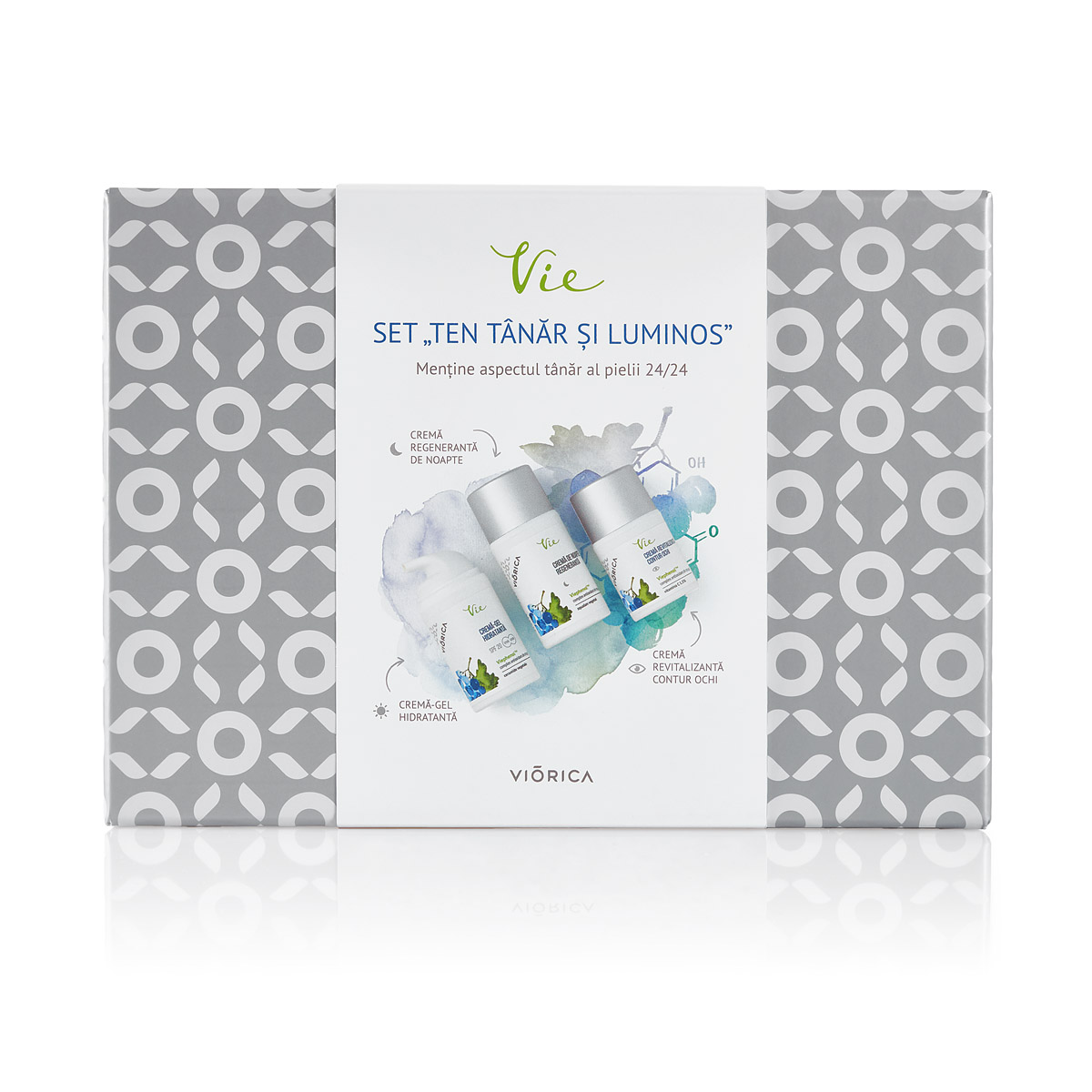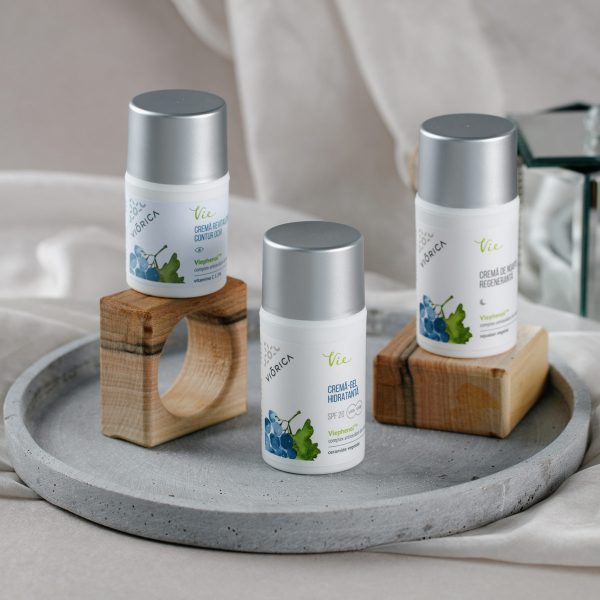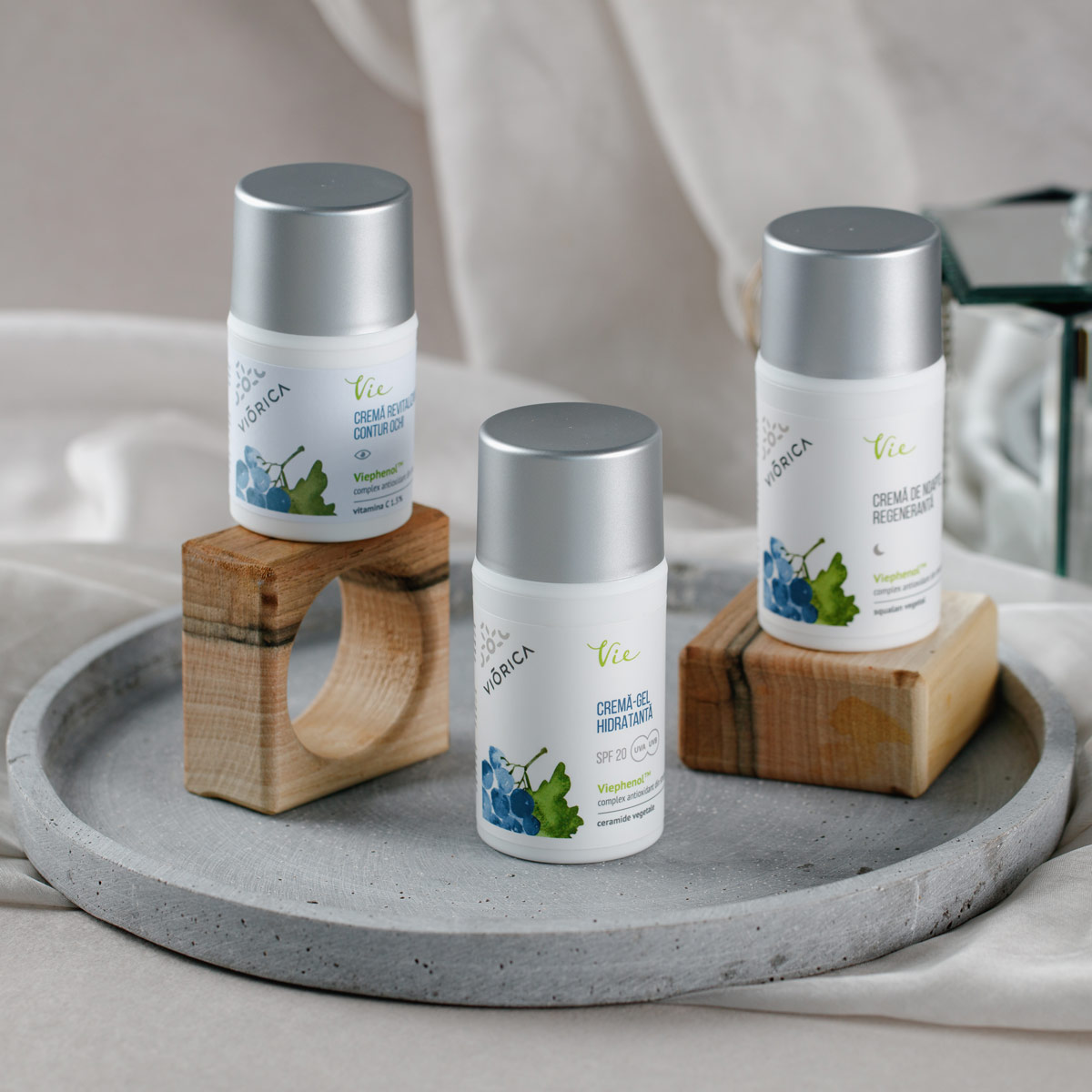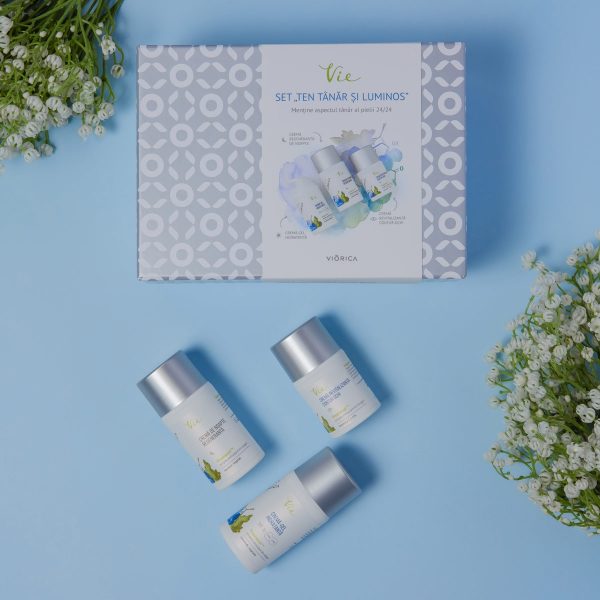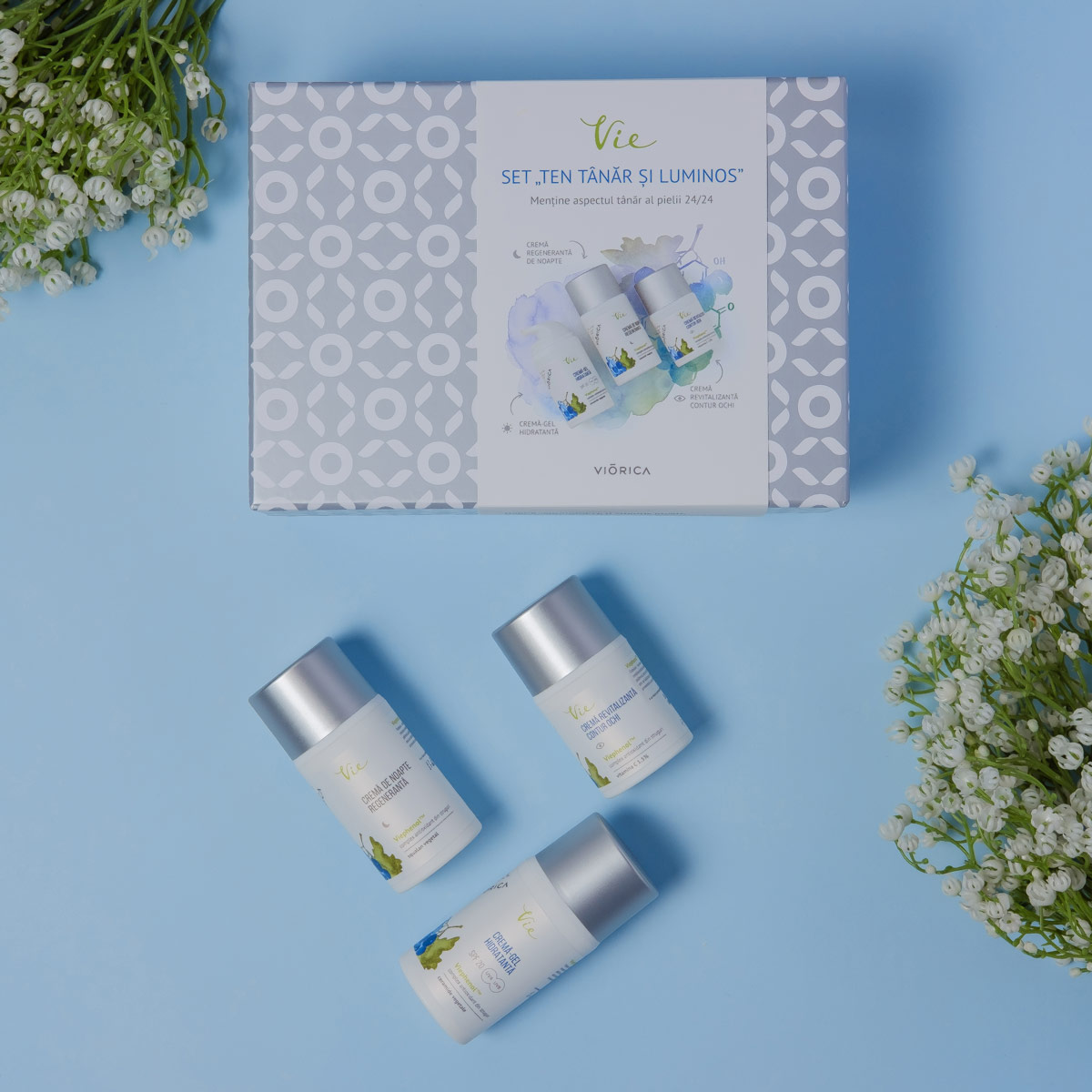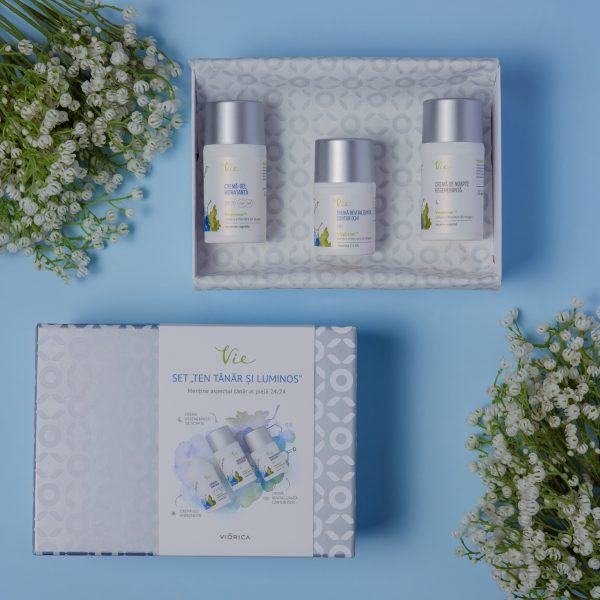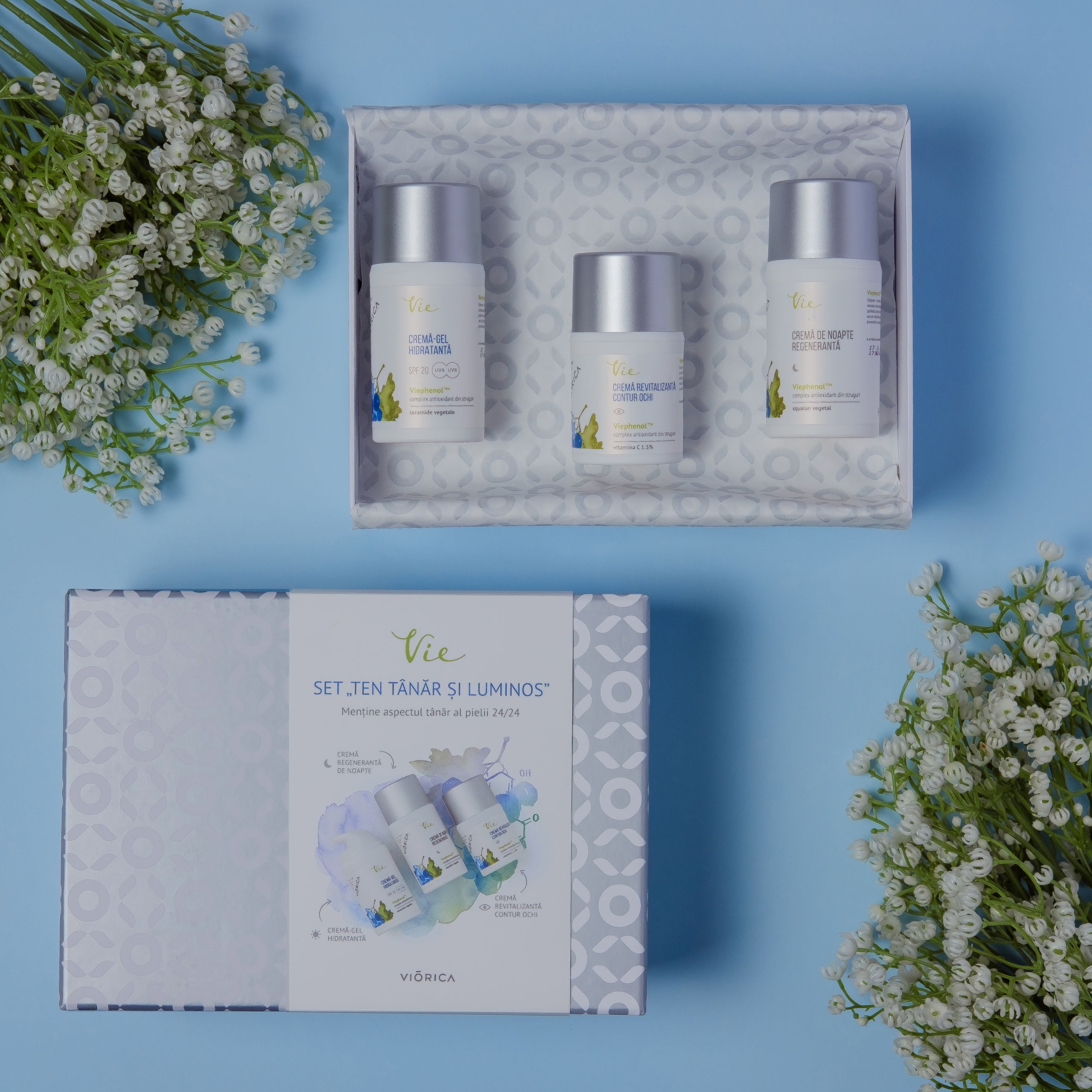 Viorica Vie 'Youth and Radiance' facial skincare Set
209,00 lei
Out of stock
Description
A beautiful present for women who will only settle for the best when it comes to keeping their skin young – the power of natural ingredients and cutting-edge developments from the beauty industry.
The perfect gift for a woman of any age
The range provides full skincare for the face, 24 hours a day
The products contain the unique ViephenolTM antioxidant complex
Each product contains specially selected active plant-based ingredients for maximum effectiveness
Dermatologically tested during development
The products contain extracts of environmentally friendly plants grown on our own eco-farm, VioPark
Not tested on animals
No artificial colors
No harmful chemical substances
All VIORICA VIE products are based on the unique ViephenolTM antioxidant complex from Moldovan grapes. The complex is especially rich in proanthocyanidins, a rare natural antioxidant. ViephenolTM actively prevents photoaging, stimulates collagen production, and supports skin regeneration on a cellular level.
VIORICA VIE MOISTURISING GEL CREAM SPF20, 50 ml
Through plant-based ceramides and sun protection filters, the effective formula with ViephenolTM  actively fights the signs of aging, intensively moisturises skin, and provides a reliable UV barrier.
VIORICA VIE NIGHT RESTORATIVE CREAM, 50 ml
The combination of ViephenolTM, plant-based squalane, and shea butter, which is ideal for night-time skincare, stimulates skin regeneration and restoration, while moisturising and softening it.
VIORICA VIE RESTORATIVE EYE CREAM, 30 ml
The synergistic formula containing ViephenolTM, seaweed extract, and Vitamin C provides antioxidant protection, improves skin firmness around the eyes, and reduces puffiness, the appearance of wrinkles, and dark circles.
Viorica Vie
Age-prevention system for skin and hair, powered by the best vegetal ingredients together with Viephenol™.
Discover