Coming Soon
Hair set "extra care" Viorica Vie
82,90 lei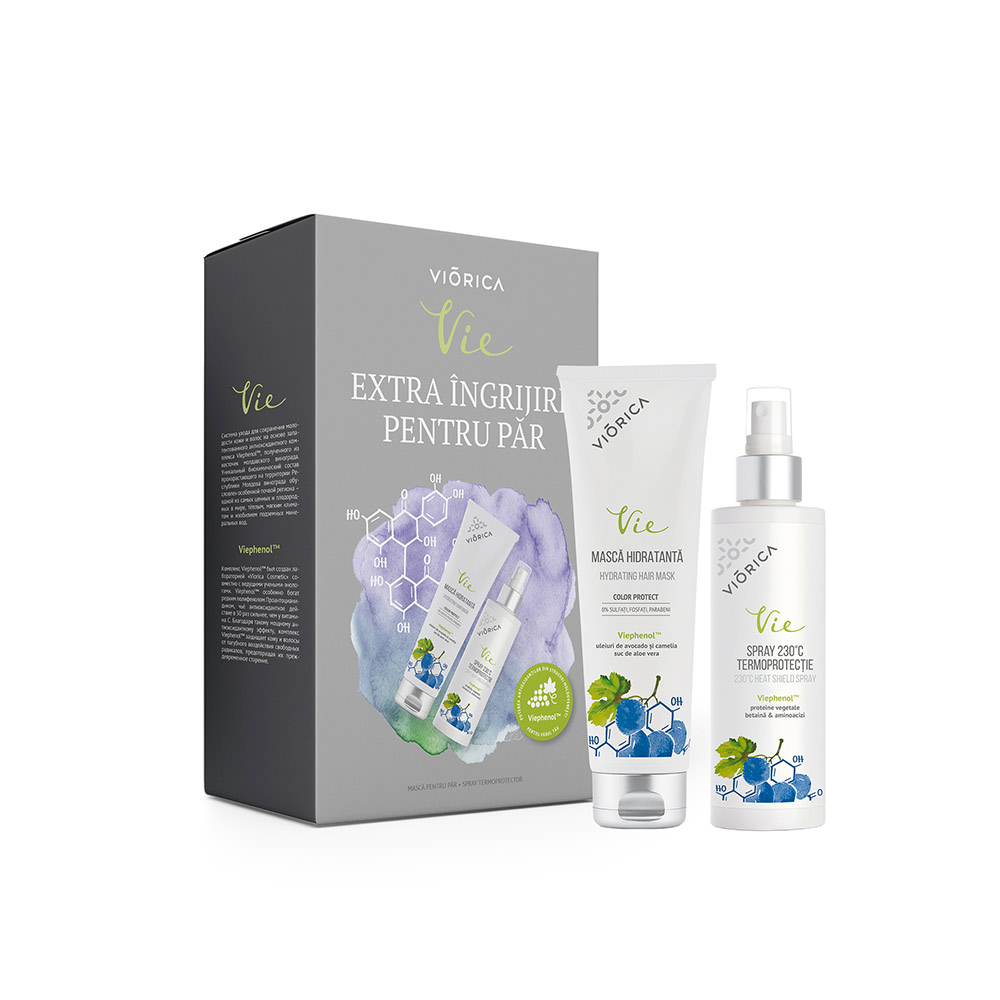 Coming Soon
Hair set "extra care" Viorica Vie
82,90 lei
42 in stock
Description
A valuable gift for a woman, who prefers natural, safe and effective hair care products. The set contains 2 "Vie" line products, which protect and provide intense care for the locks preventing their premature ageing.
Suitable for any age
Suitable for coloured and often styled hair
Same line products used together produce maximum effect
Created under dermatological control
Active plant-based ingredients
Extracts of clean plants from our own "VioPark" eco-farm.
No synthetic dyes
No mineral oils
No parabens
Cruelty Free
No animal derived ingredients
VIORICA VIE HYDRATING HAIR MASK WITH VIEPHENOLTM
This plant ingredient saturated formula significantly improves dry and damaged hair structure, restoring their healthy appearance and vitality while slowing down the ageing process.
VIORICA VIE THERMO-PROTECTIVE HAIR SPRAY WITH VIEPHENOLTM
An irreplaceable hair care product for hair often styled with heat. It creates an invisible film from the root to the very ends of hair protecting it from high temperatures of styling tools and UV-rays.
Viorica Vie
Age-prevention system for skin and hair, powered by the best vegetal ingredients together with Viephenol™.
Discover